Chris brown was called out earlier by multiple women who said he had a "No darkskin" rule where he'd allegedly prevent darkskinned women from entering his section at the club. He now responds to a Black Woman who told him she'd "never discriminate against her own kind" in regards to the "I only wanna f*ck black b*tches with the nice hair" lyric he had in his new song.
Earlier, posts about Chris Brown allegedly barring women from his section in the club because they weren't light enough were brought to light after he said the lines "I only wanna f*ck black b*tches with the nice hair" in his new song.
Women referenced him making music videos in the past saying "All my bxtches have real hair." while having only Lightskinned/Mixed/Asian/White women in the video:
In that same song, women referenced him having the black non-mixed woman performing fellatio on Mike Epps in the video with a wig on.
They also referenced him making posts bout a certain type of women's hair that are very short:
Here are the posts where women complained about him allegedly keeping his section in clubs lightskinned:
Women also referenced that all his girlfriends besides Rihanna who he beat were also lightskinned: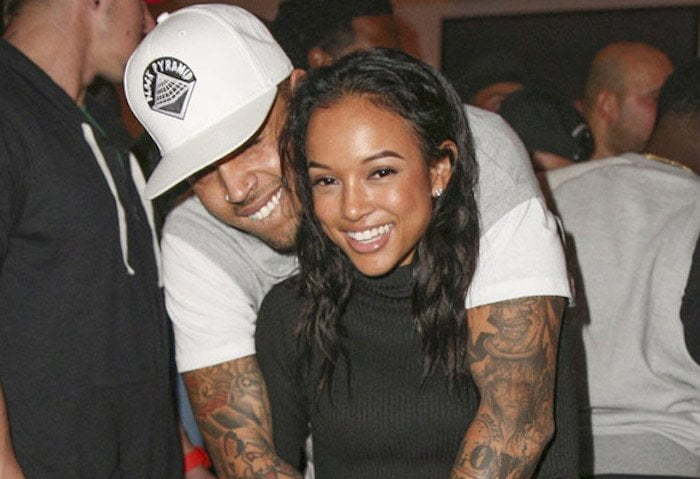 In his new song "Need a stack", Chris Brown word for word says:
Only wanna fxck the black bxtches with the nice hair Baby
A black woman tried to speak to him what he said in his song and the other allegations, this was his response: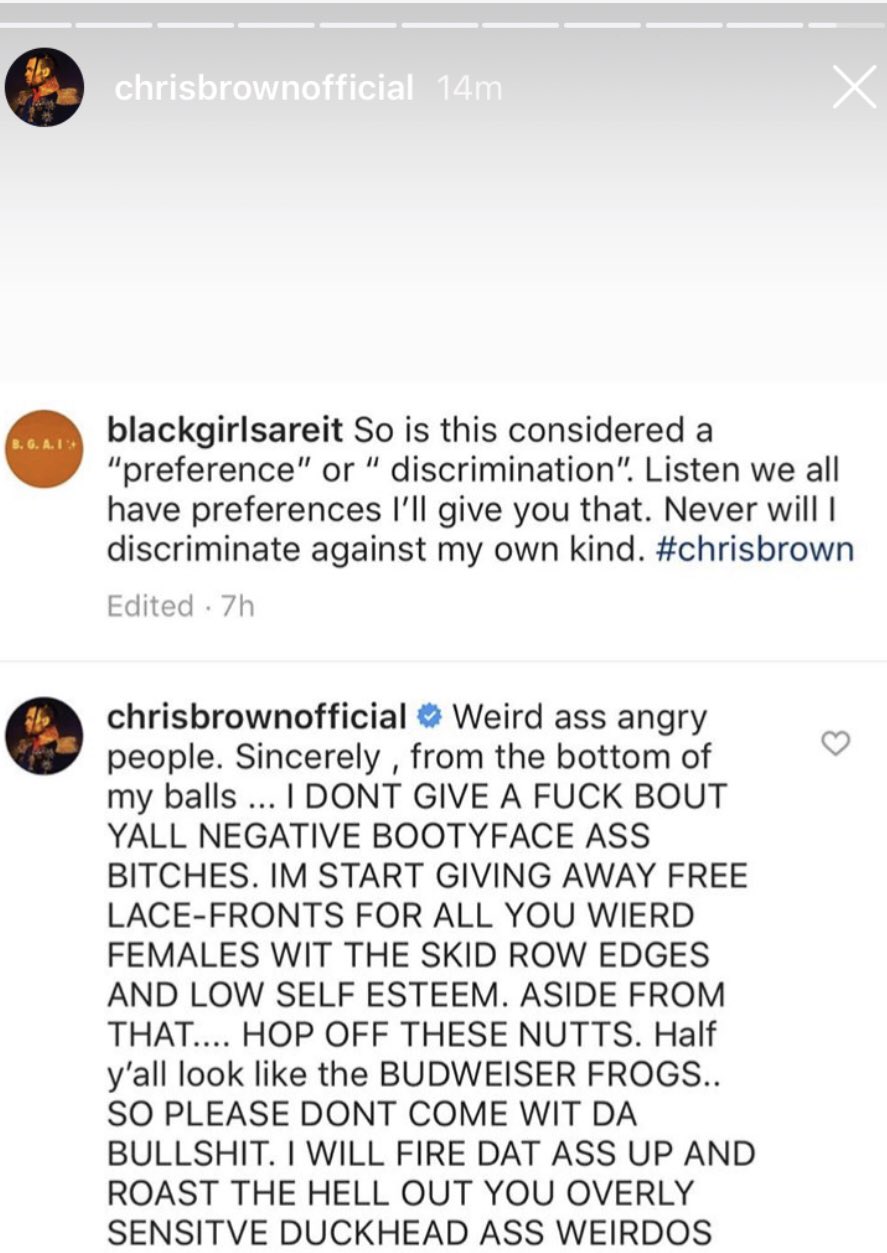 Last year a white woman came at him for a post she was offended by, this was Chris Brown's response:
Like us to see our latest news stories on your timeline.